Who's going to win the Oscars?
2 Hollywood Insiders tell you!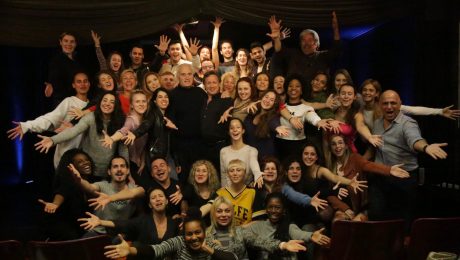 As a budding actor, you know the importance of taking the right steps to move your career towards success. One of the major steps may involve moving to Los Angeles. After all, where better to take a shot at making it big in the industry?
The City of Angels is the budding actor's land of dreams for all the right reasons. For one, many of the stars that you see in your favorite movies got their start in the city, crediting it for giving them the career break that they needed to be where they are now. It is also worth noting that LA is a hotspot for thriving actors to make connections with various creatives in the industry, making it much easier to land jobs as well. One of the most amazing parts of Los Angeles for budding actors is the abundance of acting classes offered by industry experts. 
From former actors with decades of industry experience to certified acting coaches, LA's acting classes are headed by industry stalwarts that can help you refine your acting chops. The challenge, however, is that there are so many classes to choose from.
Acting classes in LA are abundant to the point that you can have a different class every day for the rest of your life and still have a few thousand options left to try (That may be a slight exaggeration, but you get the point). However, choosing a high-quality acting class in Los Angeles is easier than you'd think, assuming it meets the following criteria.
These are three factors you should be looking for when searching for the right acting class:
1 – Updated facilities
One important attribute to consider when choosing the best acting class in LA is the facilities that it provides. Proper facilities make it much easier to sharpen your skills as you will be put in favorable learning conditions. As opposed to dealing with outdated facilities that limit your ability and learning, an acting class with updated facilities prepares you for the modern acting industry's greater demands. Look for an acting class that puts your skills to the test while providing invaluable lessons along the way.
2 – Accessibility
Given the sheer number of acting class options that are available in Los Angeles, it's important to choose something accessible. After all, what's a significant investment worth if you can't go as often as you'd like? If you're working a day job while trying to support your passion, it's best to pick an acting class that offers sessions in the evenings or on days off to ensure that you aren't falling behind in the class!
3 – Industry prestige
We don't mean to be snobs, but one of the greatest characteristics that you can use to spot a quality acting class is industry prestige. Actors, in particular, are a picky bunch, which means that an acting class with a good professional reputation has attained its status for the sole reason of providing a quality experience. 
A guaranteed way to find an acting class with a good reputation is to ask for recommendations from people that you know, whether it is online or in person. Testimonials provide more genuine insights as to how the class could possibly meet your interests, saving you valuable time, money, and effort in the process. 
Choosing the right online acting class to suit your needs as a budding actor is one way to forge your path to finding success in the ever-expansive and challenging acting industry. 
If you're looking for acting classes that are worth every penny, get in touch with Bernard Hiller to schedule your first session!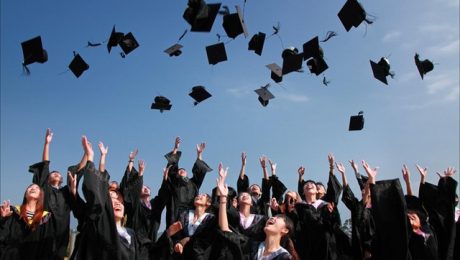 After spending the last two or so years in acting school, your period of learning is finally coming to an end. Every acting class that you've taken has allowed you to develop your skills, make a ton of friends and connections, and you are now ready for graduation, which is right around the corner—then what?
Well, obviously, it is to go on and succeed as an actor in the opportunity-abundant entertainment industry.
As ideal as it is to jump right into your first set of roles after acting school, however, most fresh grads find it difficult to deal with the challenges of the real world. Fortunately, knowing how to find your way as an acting professional after spending a few years in acting school and eventually establishing a fulfilling career can be done if you take the right steps.
3 Tips for Building Your Career After Acting School
With a wide variety of skills, training, and determination right under your belt, you can take the acting world by storm. In this article, you will find a few simple yet timeless and effective tips for finding your footing in the acting industry: 
1 – Get your headshots, demo reel, and chops ready
Once you've gotten your diploma, the next step that you'll have to take is to go to as many auditions that are suited for your skills and preferred genre as often as possible. However, you can't do this without a set of headshots, a demo reel, and a set of chops to perform right on the spot. Generally speaking, headshots, demo reels, and chops are similar to the requirements that businesspeople need to land their dream job or win a client over:
A headshot is your

calling card

that a casting director will use to call you for a certain role and any other roles you'd be perfect in

Demo reels are

case studies

that show how skilled and capable you are as a professional

Acting chops are a mix of your

sales spiel

and ability to perform on the spot

that you can use to demonstrate your competency for a specific role
2 – Always come with a positive attitude, and leave on a positive note
Given how tough the acting industry can truly be, it is vital to have a certain level of resilience, optimism, and positivity that will get you through every rejection, criticism, and struggle you encounter on your path towards becoming a successful performer. Both rejection and criticism are inevitable parts of anyone's experience as an actor, and the best way you can overcome each challenge is to approach them with the right attitude! 
3 – Research as often as you can
Many of the valuable lessons that you'll learn as an acting professional are found far beyond the classroom doors, and these lessons will play a large role in establishing your career and reputation. The best way to pick up valuable insights and lessons for your acting technique, morale, and demeanor can be best done by continually doing research, such as: 
Once you've finally wrapped up your time in acting school, jumping into the real world and establishing a fulfilling career can be quite difficult, but having the right tips in mind can carry you a long way.
If you are looking to become a professional actor, visit the best acting classes in Los Angeles, California today to see how we can help.