Welcome to the bustling metropolis of Los Angeles, where dreams are made and pursued with unwavering passion. Whether you're a starry-eyed newcomer seeking fame in the entertainment industry or an aspiring individual looking to embark on a new adventure, adjusting to life in LA can be an exhilarating yet challenging experience. 
From finding the perfect neighborhood and embracing the LA lifestyle to honing your acting skills and building a thriving social circle, we'll cover every aspect of making Los Angeles your home. So, let's embark on this exciting expedition together and discover the keys to unlocking your potential in the City of Angels.
Preparing for the Move 
Before you embark on your journey to Los Angeles, you must equip yourself with the necessary knowledge and foresight to ensure a smooth transition. Researching LA's vast and diverse neighborhoods will help you find the perfect match for your lifestyle and preferences. 
Factors to consider include proximity to work opportunities, cost of living, safety, and access to amenities. Additionally, finding suitable housing and accommodation within your budget, whether renting an apartment, sharing a house, or exploring other housing options. 
Preparing for the move sets the foundation for your LA experience, enabling you to embrace the city with confidence and excitement as you embark on your pursuit of success in the entertainment capital of the world.
Settling In: Overcoming Culture Shock
As you step into the vibrant and diverse landscape of Los Angeles, it's natural to experience a cultural shift that might leave you feeling overwhelmed. Embracing the LA lifestyle involves finding the perfect balance between work and play. 
Embracing the city's diversity and connecting with the local community will help you feel at home in no time. Whether exploring the array of ethnic neighborhoods, attending cultural events, or participating in local festivals, immerse yourself in the rich tapestry of LA's culture.
Overcoming culture shock is essential in making the city your own and creating lasting memories as you embark on your journey toward success and fulfillment in the entertainment industry.
Pursuing Your Acting Dreams in LA
Los Angeles has long been synonymous with the glitz and glamour of the entertainment industry, making it a magnet for aspiring actors worldwide. At Bernard Hiller Acting & Success Studio, we understand the passion and determination that drive individuals to pursue their acting dreams in this iconic city. Our studio stands out as a beacon of excellence, offering top-tier classes, workshops, and coaching that cater to actors of all levels, from beginners to seasoned professionals. We'll guide you through getting started at our studio, helping you harness your talent and develop the essential skills required for success in the competitive LA acting scene. Whether you aspire to grace the silver screen or captivate audiences on stage, our expertise and support will be your greatest assets on the journey to realizing your acting aspirations.
Building a Supportive Social Circle 
Moving to a new city can sometimes be a daunting experience, but there are endless opportunities to build a supportive social circle in Los Angeles. Networking plays a pivotal role in LA's vibrant community, and it can be valuable to make meaningful professional connections within the entertainment industry. Beyond your acting pursuits, joining social groups and clubs that align with your hobbies and interests can be a fantastic way to meet like-minded individuals and establish lasting friendships. 
It can be challenging combatting loneliness and feeling disconnected from loved ones, especially for those who have moved far from home to follow their dreams. Be intentional about staying connected with family and friends while embracing the warmth and camaraderie of your newfound LA family. Building a supportive social circle will not only enrich your life but also open doors to exciting opportunities and collaborations within the city's dynamic and creative community.
Thriving in the City 
Thriving in Los Angeles requires a combination of adaptability, resourcefulness, and determination. As you navigate the job market in LA, explore employment opportunities that align with your career goals and passions. Understanding the cost of living and budgeting is essential for maintaining financial stability in this dynamic city. Seek practical advice on managing your finances so you can enjoy the best that LA has to offer. 
Thriving in LA goes beyond merely surviving; it means embracing the fast-paced lifestyle while caring for your mental and emotional well-being. Explore various self-care practices to help you manage stress and maintain a positive mindset, ensuring you can fully seize the opportunities that come your way while achieving personal and professional fulfillment.
Exploring the Best of LA
LA is a city that never fails to captivate with its myriad of attractions and experiences. Chances are you're familiar with the must-visit places, from iconic landmarks like the Hollywood Sign, Griffith Observatory, and Venice Beach. Still, lesser-known gems like Heritage Square Museum, the Bradbury Building, and El Matador Beach showcase the city's unique charm and are worth seeking out. LA's culinary scene is a feast for the senses, with an array of restaurants, food trucks, and food festivals representing diverse cuisines from around the world. Explore the city's gastronomic delights, and savor every flavor while finding your favorite spots to dine. 
Moreover, Los Angeles is a cultural hub brimming with art, music, theater, and film events. It is home to the best museums, theaters, galleries, and festivals, allowing you to immerse yourself in the vibrant creative scene that defines LA. Whether you're a nature enthusiast, a foodie, an art lover, or a thrill-seeker, venture out and explore the very essence of Los Angeles.
Overcoming Challenges: Perseverance and Resilience
Living in Los Angeles, while filled with exciting opportunities, can also present its fair share of challenges. As you pursue your dreams and navigate the competitive landscape of the entertainment industry, developing a strong sense of perseverance and resilience is essential. Rejections are an inevitable part of the journey, but it's important to bounce back, learn from setbacks, and stay motivated. 
Being far from home and loved ones can sometimes lead to feelings of homesickness, but being a part of a community will help you stay connected and supported during those moments of longing. Managing stress and maintaining a positive mindset is crucial for your overall well-being, and various self-care practices can keep you balanced and focused on your path to success. 
Embracing the challenges with determination and grace will empower you to grow personally and professionally, turning obstacles into stepping stones toward a fulfilling and prosperous life in the City of Dreams. Remember, you are not alone on this journey, and the community at Bernard Hiller Acting & Success Studio is here to offer guidance and support as you overcome challenges and soar to new heights.
You Got This!  
Congratulations on your journey from newcomer to local in Los Angeles! We hope this blog has provided valuable insights and tips to guide you. Embrace the challenges with perseverance, build a supportive social circle, and explore the hidden gems of LA. Remember, you're not alone; we're here to support you on your path to success. Embrace the LA lifestyle, savor the cultural experiences, and turn obstacles into stepping stones toward your goals. Welcome to the LA family, and may your dreams shine bright in the City of Angels!
The Best Acting Coaches in Los Angeles
(Updated July 25, 2023)
We asked actors to list the most influential acting coaches in Los Angeles. There were a lot of responses, but it came down to these 4 coaches.
The criteria for the best acting coach in Los Angeles was based on their reputation, personal experiences, what other people in the industry said about them, and the transformational techniques and methods they taught. Extra points were given to coaches who also taught them how to succeed in this industry.
In no particular order, here are the best acting coaches in Hollywood:
The Top Acting Coaches in Los Angeles
Bernard Hiller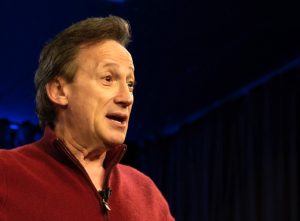 Bernard studied with Stella Adler and Eric Morris. He teaches in 26 countries and is known for training the entire actor, from overcoming their blocks to creating a business plan for their success. He also helps stars and actors become the artist they must be to keep succeeding. Truly transformational. www.bernardhiller.com "The Revolutionary Guide For Acting" is his latest book if you want to get a taste for his style. He offers classes, masterclasses, and private coaching. "Stop Acting – Start Living" is available on audio version only.
Larry Moss
Larry studied his craft under Stella Adler and Sanford Meisner. He is highly regarded as one of the best at helping stars get nominations and win awards. He is also a Director of one-man shows. He specializes in training his actors with classical plays. The love for the author and theatre is evident by the work he does. Larry is doing Masterclasses and Private Coaching. www.larrymoss.org His book is "The Intent to Live" will give you more of an idea about his methods.
Ivana Chubbuck
Ivana has been teaching for the past 30 years at her school. She works with stars and her book "Power of the Actor" is distributed everywhere. She specializes in having the actor use their emotional experiences in their work. She also teaches internationally. www.ivanachubbuck.com She teaches classes, masterclasses, and offers private coaching.
Howard Fine
Howard's book "Fine on Acting: A Vision of the Craft" shares his unique insights and methods he uses with his students. A protégé of the respected acting legend Uta Hagen. He also has an acting studio in Australia. Howard works with stars and helps them develop their craft. www.howardfine.com He offers classes, masterclasses, and private coaching.
We recommend that you investigate each of these teachers and find the acting coach that's right for you and your budget! Of course, there are other teachers and coaches in LA, so please familiarize yourself with them.
If you are concerned about budget, we put together a guide just for that: How much do acting classes cost.
Different coaches are right for you at different times of your career.
Acting Coach vs Acting Class
A good private acting coach can be invaluable in helping you to develop your talent, find the right roles for you and improve your auditioning skills. However, an acting class can also be a great way to learn more about the craft of acting, meet other actors, and get started in your career.
Ultimately it comes down to what you're looking for in an education. If you want one-on-one attention from a coach who can help you to develop your talent, then a coaching relationship may be the better option for you. If you're interested in learning more about the theory and practice of acting, or if you want to meet other actors and get started in your career, then an acting class is probably the better choice.
One other thing to consider is that there are different types of acting coaches, classes, and acting schools. One coach may focus on voice acting, another on film and dramatic art, another on acting technique or audition technique. If you are a working actor, you may need to find an acting lesson that is happening on the weekends. The main point is there are a lot of different paths to success and ultimately, on your journey to improving your acting skill, you will usually need a variety of educational experiences. The best acting class, a great acting lesson, a phenomenal acting teacher will all be needed at one point or another.
Acting Coach FAQs
Who is Leonardo DiCaprio's acting coach?
If you guessed Larry Moss, you would be correct! Larry has worked with Leonardo DiCaprio in the past.
What does an acting coach do?
An acting coach helps an actor to develop the emotional truth of the character they are playing and to create a character that is believable.
An acting coach will help an actor to find the motivation for their character, and to explore the inner life of their character in order to bring out their emotions on stage or on screen. They will also help an actor to develop their physicality and to create a unique accent or dialect for their character.
A really good acting coach will also dive into the ins and outs of the industry. How to audition and network, where to find work, connections to a casting director, and the mindset needed to pursue a career in acting.
Do famous actors still use acting coaches?
Yes, many famous actors continue to use acting coaches throughout their careers. Acting is a craft that requires constant refinement and honing, regardless of one's level of fame or experience. An acting coach can offer a fresh perspective, help actors prepare for specific roles, and aid in breaking down scripts, among other tasks. In some cases, coaches are even present on film sets to provide guidance during shooting.
Can a Hollywood acting coach help me with audition preparation?
Absolutely! A Hollywood acting coach can play a vital role in audition preparation. They can help with script analysis, character development, and the portrayal of emotions, as well as provide feedback on your performance. An acting coach can also assist with techniques to overcome stage fright and offer strategies to make a strong impression in the audition room.
What qualifications do top Hollywood acting coaches typically have?
Hollywood acting coaches usually have extensive experience in the acting industry themselves. Many are trained actors who have studied at reputable acting schools or universities, often with degrees in Theatre, Drama, or Film. They may have experience in stage, film, or television acting. Additionally, they usually have a deep understanding of different acting techniques, such as Stanislavski, Meisner, or Method Acting. Some coaches may also have additional certifications from acting or coaching programs, although practical experience and reputation are often considered more important in the industry.
Finding an in
If you are wanting to grow your acting career and become a professional actor, we would highly encourage you to explore acting lessons or an acting school. Not only will you learn valuable lessons, but if you want to take your acting career seriously, you need to begin to network and build connections (ideally in Los Angeles or a major acting city). If you are in Los Angeles or the North Hollywood area, there are many great acting coaches. If you are unsure about where to head next, give us a call. We would be happy to hear about what you are looking to do and if we are not the right fit for you, we can help to point you in the right direction.
At Bernard Hiller Acting & Success Studio, we believe that landing your dream acting role is a craft that can be mastered, not a mere stroke of luck. In this blog post, we will explore essential techniques to help you shine in auditions. 
Our studio is dedicated to empowering aspiring actors with the tools and skills to navigate auditions easily and gracefully. From personalized coaching sessions to transformative masterclasses led by industry professionals, we aim to nurture your potential and elevate your acting abilities. 
This article will delve into invaluable tips, such as understanding the audition process, showcasing emotional depth, managing audition nerves, and embracing feedback. 
Join us on this transformative journey and unlock the secrets to mastering audition techniques, so you can stand out and succeed in the captivating world of acting. 
Understanding the Audition Process
Auditions are the gateway to opportunities for actors, and mastering the audition process is crucial for landing your dream role. The first step in this journey is thorough research. Before preparing audition materials, take the time to understand the project and the part you're auditioning for. Familiarize yourself with the story, tone, character's background, and motivations. This knowledge will enrich your performance and demonstrate to casting directors that you've invested in the project.
Once you clearly understand the character and the project, it's time to prepare your audition materials. Carefully select a monologue or scene that showcases your strengths and aligns with the character you're auditioning for. When choosing the material, consider the emotional range and depth it allows you to explore. Ensure you connect with the piece personally, as genuine emotions are more likely to resonate with the audience. 
Next, dedicate time to memorization techniques that work best for you. Whether it's repetition, visualization, or breaking the text into beats, finding a method that suits your learning style will boost your confidence in the audition room. 
Additionally, delve deep into your character's psyche to build a compelling and authentic portrayal. The more you understand your character's desires, fears, and vulnerabilities, the more three-dimensional and engaging your performance will be.
Understanding the Role  
In today's digital age, the internet is a valuable tool for actors to delve deep into the characters they are portraying and gain insights into the decision-makers involved. Thorough research is now easily accessible, enabling actors to be well-prepared for auditions. 
Before stepping into the audition room, take advantage of online resources to understand the play, show, or film in which the character exists. Familiarize yourself with the plot, themes, and overall tone of the project, as this will provide context and depth to your portrayal. Additionally, research the character you are auditioning for, immersing yourself in their background, traits, and journey throughout the story. 
This in-depth exploration will allow you to bring nuance and authenticity to your performance. Moreover, by researching the individuals behind the casting process, such as directors, producers, and casting directors, you can understand what qualities they seek in the character. Armed with this knowledge, you can tailor your audition to align with their vision and increase your chances of leaving a lasting impression on the decision-makers.
Mastering Your Performance
Mastering your performance is the key to standing out during auditions. You must showcase emotional range and depth in your acting to captivate casting directors and leave a lasting impression. Embrace vulnerability and explore the full spectrum of emotions that your character experiences, allowing your performance to resonate profoundly. Remember, authenticity is paramount in acting, so find ways to connect with the material on a personal level, drawing from your own life experiences to infuse your portrayal with genuine emotions.
Beyond emotional depth, creating authentic connections with the material is equally crucial. Dive into the script, and understand the scene's context and the characters' relationships. Immerse yourself in the story and find the emotional beats that drive the scene, allowing you to react in the most organic way possible. Pay close attention to your body language and gestures as you embody the character. Every movement should be intentional and reflect the character's thoughts and feelings. Utilize your physicality to enhance the narrative and add depth to your performance.
Furthermore, mastering your vocal performance is essential for effectively conveying emotions and communicating your character's intentions. Work on articulation, projection, and voice modulation to make your voice resonate with the audience and convey the nuances of the character. Practice clearly delivering your lines, varying the pace and tone to create a captivating and engaging delivery. By integrating emotional depth, authentic connections, and compelling vocal performance, you'll elevate your audition technique and increase your chances of landing that dream role.
Managing Audition Nerves
Audition nerves are a common challenge that every actor faces. Learning to manage these nerves effectively can significantly impact your audition performance. One of the most valuable techniques is acknowledging and accepting that feeling nervous is natural and even experienced by seasoned actors. Embrace the excitement and adrenaline that comes with auditions, as it can fuel your performance.
 Before the audition, consider implementing mindfulness and relaxation exercises to calm your nerves. Deep breathing, meditation, or simple stretching routines can help alleviate tension and promote focus. Engaging in positive self-talk and visualizing a successful audition can also bolster your confidence.
Additionally, rehearsing extensively and seeking constructive feedback from acting coaches or peers can increase your preparedness and boost your self-assurance. Remember that auditions are an opportunity to showcase your talent and passion for acting, and each experience, whether successful or not, is a chance to grow and improve. By incorporating these techniques into your routine, you can easily navigate audition nerves and showcase your true potential during the crucial moments in the audition room.
Standing Out in the Audition Room
Making a lasting impression in the audition room is vital for securing your dream role. Focus on making a strong first impression to stand out from the crowd. Enter the audition room confidently, maintaining eye contact and offering a genuine smile to the casting directors and anyone present. Showcasing professionalism and enthusiasm from the start sets a positive tone for your audition.
Once you begin your performance, own the space and command attention. Embrace the character's presence, and don't be afraid to take risks in your portrayal, allowing your unique interpretation to shine through. Moreover, actively listen and engage with any redirection or adjustments given by the casting directors. Demonstrating your ability to take direction and adapt shows your versatility as an actor and your dedication to the craft.
Lastly, leave a memorable closing; thanking the panel and expressing gratitude for the opportunity will leave a lasting impression. Standing out in the audition room is not only about talent but also about showcasing your professionalism, confidence, and genuine passion for the role.
Embracing Feedback and Continuous Improvement
Feedback is invaluable for actors to grow and refine their audition techniques. Learning to embrace feedback with an open mind is essential for continuous improvement. After auditions, seek input from trusted sources such as acting coaches, mentors, or peers. 
Constructive criticism can provide valuable insights into areas where you excel and aspects that require further development. Avoid taking feedback personally; consider it an opportunity to refine your craft. Focus on understanding the comments and implementing the suggestions into your future auditions. Remember that growth as an actor is a journey, and each audition is a chance to learn and evolve. 
Use the feedback to strengthen your strengths and address your weaknesses, steadily building a versatile and powerful audition technique. Embracing feedback also demonstrates to casting directors and industry professionals that you are dedicated to your craft and willing to put in the effort to become the best actor you can be. Commit to improving your skills with each audition, and you'll be well on your way to landing your dream role.
Increase Your Opportunities with Bernard Hiller 
At Bernard Hiller Acting & Success Studio, we believe every audition is an opportunity to demonstrate your unique talents and passion for the craft. You can leave a lasting mark on casting directors and industry professionals by honing your skills, owning your space in the audition room, and making memorable impressions.
Our mission is to help students be fully prepared and confident and believe in themselves to master the audition to find their dream role. As you embark on your acting journey, remember that persistence, dedication, and resilience are essential qualities that will propel you toward success. We encourage you to apply the insights gained from this blog post to your auditions, and we have complete confidence that you will shine brightly in every opportunity that comes your way.
The Bernard Hiller Acting & Success Studio is here to support you throughout your acting career, providing expert guidance, inspiration, and a nurturing environment for your growth. Together, let's conquer auditions, achieve your acting goals, and celebrate the journey to becoming a successful and accomplished actor. 
Break a leg!