With a brilliant list of successes fueling a vivid future, the Bernard Hiller Acting & Success Studio of Sherman Oaks, California announces that online acting classes are now available. The premier acting and life coach in LA around the world, Bernard Hiller offers a unique perspective on both career and life to those who are ready to plan for success in their acting careers.
One of the most sought-after acting coaches worldwide, Bernard Hiller is prepared to offer his expertise and renowned techniques to his students via an online platform. This new experience will allow the aspiring artists the experience of receiving the best coaching in the comfort of their own space. With a determination to provide his expertise to those with big dreams, Bernard Hiller has been struck with inspiration and is eager to continue to share his knowledge with his students in a new and innovative fashion.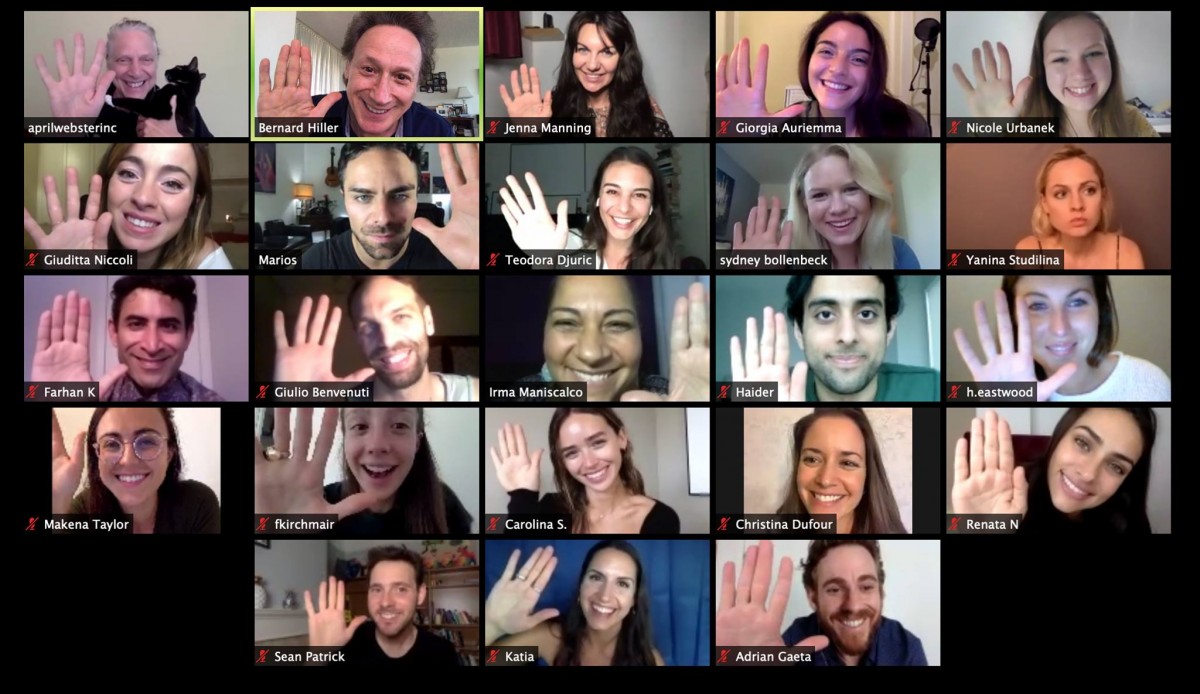 "It's a whole new world. When I started to give my acting classes online, I wasn't sure how beneficial or successful they would be. It turns out that doing classes online has made the actors pay more attention to my techniques and methods. It's true," the artistic master explains, "You see being on Zoom has made the actors having to focus a lot more. Concentration and comprehension have gone way up and therefore the online classes have been transformational."
With his years of experience, he is sought after worldwide. He has taught in 26 countries, imparting his wisdom and knowledge to some of the globe's most well-known actors and actresses. Also an accomplished author, Bernard Hiller brings the world of acting to life, instructing and forming his students for success both in their careers and in their personal lives. As a premiere acting teacher and life coach, he has the ability to polish the stars of today, and form the stars of tomorrow.
With the opportunity to teach his students remotely, the actors under his instruction blossom and grow. Engaging in the innovative methods of tomorrow, Bernard Hiller is offering his actors a chance to sharpen their focus and to shape their careers in a new way, showcasing their talents and brilliance. Providing his transformative acting classes worldwide via an online platform, for the first time, the actors under his tutelage are given the unique opportunity to meet top Hollywood agents, managers, producers and directors.
The online classes offer benefits such as the ability for the students to discover their true authenticities, overcoming blocks and fears, and the chance to learn how to give an unforgettable performance. With the opportunity to learn how to become the actors of the future, the students of Bernard Hiller will learn how to become powerful through connecting to their emotions, and will be instructed on how to create their own opportunities, all through an online platform.
Providing this brilliant and unique opportunity, Bernard Hiller is passionate about his work and his students. His expertise is now available worldwide via online classes, and the future of acting will feel the effects. "Now anyone can be part of this special event by joining us from anywhere in the world." Hiller asserts, "Online studying and training is the future. The personal growth the actors have experienced has been incredible."
To contact the Bernard Hiller Acting & Success Studio, contact them by phone at (323) 834-2868, or visit their website.