The Best Acting Coaches in Los Angeles
(Updated July 25, 2023)
We asked actors to list the most influential acting coaches in Los Angeles. There were a lot of responses, but it came down to these 4 coaches.
The criteria for the best acting coach in Los Angeles was based on their reputation, personal experiences, what other people in the industry said about them, and the transformational techniques and methods they taught. Extra points were given to coaches who also taught them how to succeed in this industry.
In no particular order, here are the best acting coaches in Hollywood:
The Top Acting Coaches in Los Angeles
Bernard Hiller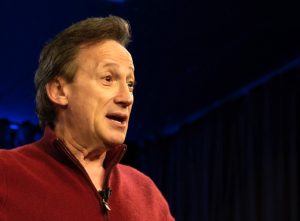 Bernard studied with Stella Adler and Eric Morris. He teaches in 26 countries and is known for training the entire actor, from overcoming their blocks to creating a business plan for their success. He also helps stars and actors become the artist they must be to keep succeeding. Truly transformational. www.bernardhiller.com "The Revolutionary Guide For Acting" is his latest book if you want to get a taste for his style. He offers classes, masterclasses, and private coaching. "Stop Acting – Start Living" is available on audio version only.
Larry Moss
Larry studied his craft under Stella Adler and Sanford Meisner. He is highly regarded as one of the best at helping stars get nominations and win awards. He is also a Director of one-man shows. He specializes in training his actors with classical plays. The love for the author and theatre is evident by the work he does. Larry is doing Masterclasses and Private Coaching. www.larrymoss.org His book is "The Intent to Live" will give you more of an idea about his methods.
Ivana Chubbuck
Ivana has been teaching for the past 30 years at her school. She works with stars and her book "Power of the Actor" is distributed everywhere. She specializes in having the actor use their emotional experiences in their work. She also teaches internationally. www.ivanachubbuck.com She teaches classes, masterclasses, and offers private coaching.
Howard Fine
Howard's book "Fine on Acting: A Vision of the Craft" shares his unique insights and methods he uses with his students. A protégé of the respected acting legend Uta Hagen. He also has an acting studio in Australia. Howard works with stars and helps them develop their craft. www.howardfine.com He offers classes, masterclasses, and private coaching.
We recommend that you investigate each of these teachers and find the acting coach that's right for you and your budget! Of course, there are other teachers and coaches in LA, so please familiarize yourself with them.
If you are concerned about budget, we put together a guide just for that: How much do acting classes cost.
Different coaches are right for you at different times of your career.
Acting Coach vs Acting Class
A good private acting coach can be invaluable in helping you to develop your talent, find the right roles for you and improve your auditioning skills. However, an acting class can also be a great way to learn more about the craft of acting, meet other actors, and get started in your career.
Ultimately it comes down to what you're looking for in an education. If you want one-on-one attention from a coach who can help you to develop your talent, then a coaching relationship may be the better option for you. If you're interested in learning more about the theory and practice of acting, or if you want to meet other actors and get started in your career, then an acting class is probably the better choice.
One other thing to consider is that there are different types of acting coaches, classes, and acting schools. One coach may focus on voice acting, another on film and dramatic art, another on acting technique or audition technique. If you are a working actor, you may need to find an acting lesson that is happening on the weekends. The main point is there are a lot of different paths to success and ultimately, on your journey to improving your acting skill, you will usually need a variety of educational experiences. The best acting class, a great acting lesson, a phenomenal acting teacher will all be needed at one point or another.
Acting Coach FAQs
Who is Leonardo DiCaprio's acting coach?
If you guessed Larry Moss, you would be correct! Larry has worked with Leonardo DiCaprio in the past.
What does an acting coach do?
An acting coach helps an actor to develop the emotional truth of the character they are playing and to create a character that is believable.
An acting coach will help an actor to find the motivation for their character, and to explore the inner life of their character in order to bring out their emotions on stage or on screen. They will also help an actor to develop their physicality and to create a unique accent or dialect for their character.
A really good acting coach will also dive into the ins and outs of the industry. How to audition and network, where to find work, connections to a casting director, and the mindset needed to pursue a career in acting.
Do famous actors still use acting coaches?
Yes, many famous actors continue to use acting coaches throughout their careers. Acting is a craft that requires constant refinement and honing, regardless of one's level of fame or experience. An acting coach can offer a fresh perspective, help actors prepare for specific roles, and aid in breaking down scripts, among other tasks. In some cases, coaches are even present on film sets to provide guidance during shooting.
Can a Hollywood acting coach help me with audition preparation?
Absolutely! A Hollywood acting coach can play a vital role in audition preparation. They can help with script analysis, character development, and the portrayal of emotions, as well as provide feedback on your performance. An acting coach can also assist with techniques to overcome stage fright and offer strategies to make a strong impression in the audition room.
What qualifications do top Hollywood acting coaches typically have?
Hollywood acting coaches usually have extensive experience in the acting industry themselves. Many are trained actors who have studied at reputable acting schools or universities, often with degrees in Theatre, Drama, or Film. They may have experience in stage, film, or television acting. Additionally, they usually have a deep understanding of different acting techniques, such as Stanislavski, Meisner, or Method Acting. Some coaches may also have additional certifications from acting or coaching programs, although practical experience and reputation are often considered more important in the industry.
Finding an in
If you are wanting to grow your acting career and become a professional actor, we would highly encourage you to explore acting lessons or an acting school. Not only will you learn valuable lessons, but if you want to take your acting career seriously, you need to begin to network and build connections (ideally in Los Angeles or a major acting city). If you are in Los Angeles or the North Hollywood area, there are many great acting coaches. If you are unsure about where to head next, give us a call. We would be happy to hear about what you are looking to do and if we are not the right fit for you, we can help to point you in the right direction.