YOU MUST BE ABLE TO SAY "NO", TO SUCCEED!
Sunday, 11 August 2019
/
Published in
Beyond Success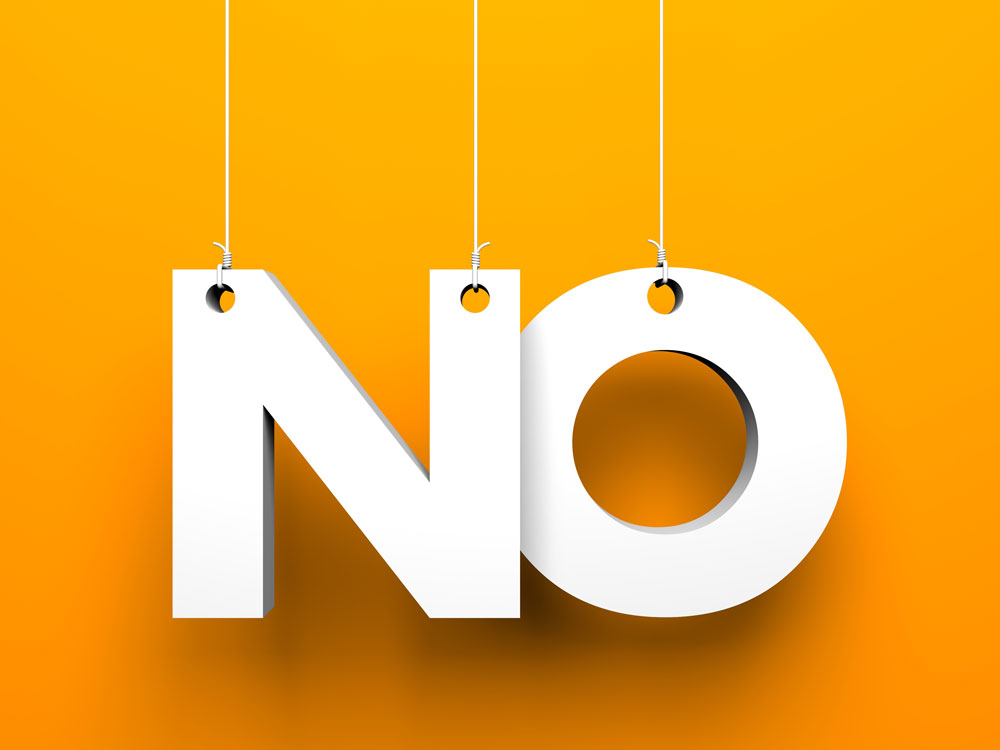 Do you want to accomplish more? Do you want to live a happier, more productive and meaningful life?

Now, I often speak about the importance of saying "YES", but you also have to know when to say NO! 

People who are not excited about the quality of their lives have not said "no" enough. Like…

NO – to people who are getting you involved in their drama, so you don't have time to pursue your own life. 
NO – to living in your comfort zones, which is slowly killing your soul every day.
NO – to situations that keep robbing you of your energy. 
NO – to your past that doesn't allow you to live in joy. 
NO – to your limited ideas, that you have gotten from others.  
NO – to society telling you how you should live your life! 
The reason most people feel afraid to say no to others is that they feel they will lose their friend's or families' love and affection. Know that true friends and family love you for who you are.

To value yourself more, you must say NO to the things that are just not good for you. You need to create boundaries for yourself. You need to know what is non-negotiable for you. You need to fight with passion for what you want in your life, or you will automatically get what you don't want.  

Do the relationships you have to teach you to believe in yourself more? Does it make you grow? Toxic relationships will kill your talent and your spirit. So, ask yourself:
"Do I feel better or worse after having spent time with that person?"
If it's worse, then you are letting them take away your power. You will lack energy, be lost, angry, confused and finally sad and depressed.
Knowing when and how to say NO, is one of the most important keys to a happy and meaningful life.